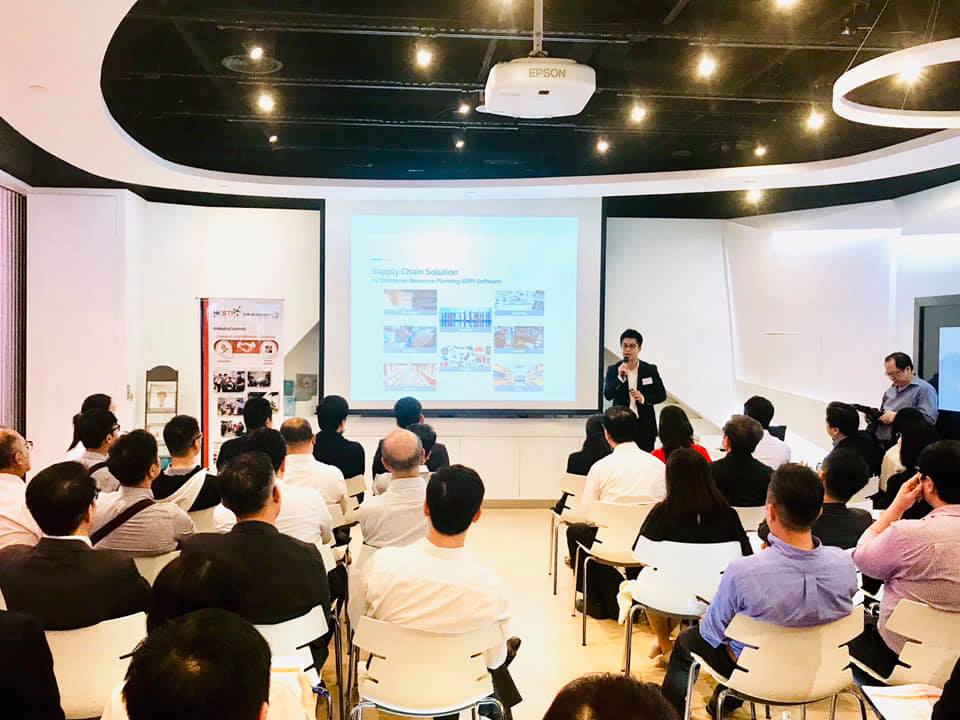 Appcider as Speaker at Industry Association Events
Appcider team as the speaker of the events held by the Hong Kong Electrical Industry Association and the Hong Kong Logistics Association at the Hong Kong Science Park. We present how to use the next-generation supply chain and ERP systems to automate the operations and data of procurement, production, inventory, sales, accounting and logistics. Also share the successful cases of customers using Technology Voucher Programme (TVP) to purchase ERP systems.
If you want to know more about Appcider's automated supply chain solutions and how Technology Voucher Programme (TVP) can help SMEs purchasing ERP systems, feel free to contact us.